Mobile infrared heating on gas
Enjoy an extra long summer evening and make the terrace extra cozy and comfortable with movable terrace heating on gas. This practical mobile heater is suitable for placing in your backyard. But there are also great solutions for the hospitality industry to offer your guests a pleasant stay.
Energy-efficient and targeted heating
The colder outside air feels even colder if you sit still for a longer period of time. This ensures that you can stay outside for less time in the summer than you would actually like. You are looking for a mobile patio heater that really gives you the warmth you are looking for. Mobile gas heating gives you a targeted heat. Thanks to the infrared radiation, only the immediate environment is heated and not the cold, surrounding air. You will immediately experience a comfortable temperature. This applies both to the terrace in your garden and, for example, to the larger terrace of a restaurant. The heat panels heat up quickly. As a result, no energy is lost.
Different types of mobile gas heating
There is a suitable mobile gas heating for every situation. The advantage of a 'portable heater' on gas is that you are not dependent on electricity. That is why the mobile gas heating can also be used well during one-off events. Choose a parasol model with heaters that can each be operated separately. For example, you can adjust the infrared application on gas to the number of guests sitting at the table and control the right temperature. Another possibility is to opt for a standing, movable terrace heater. You place it against the wall of the screened terrace. Or you can put it in the middle of the room you want heated. The modern design creates a beautiful appearance. This makes the mobile gas heating the eye-catcher of the terrace.
Take advantage of the benefits
Although the design of the mobile patio heater is modern, it remains a modest part of your terrace. You can opt for a no glow light. This means that you feel the heat, but the red light does not dominate. This creates a peaceful atmosphere. The gas cylinders of the different types of mobile gas heating are nicely concealed. So these do not stand out. The wheels that allow you to easily move the patio heater are located underfoot. For your safety, they have been made so stable that they cannot fall over. The operation of the mobile infrared heating on gas can be controlled remotely. You can choose a model where you can set the heat in ten different settings. Ons wide range of various appliances and versions also offers the choice of three different types of gas: G31 Propane, G25.3 Netherlands and G20 Belgium. Both manually operated (CETE) and electrically operated (EID2G) and with Piezo ignition. Each device has its own unique features.
Discover the range at Wardenaar
With so much choice from the different types of mobile gas heating, you probably have questions. That can be what kind of mobile gas heating is suitable for you. Or maybe you want to know the differences with an electric mobile heater. We are happy to explain this to you. You can make an appointment with us for a personal conversation. If you want to know more about the subsidy possibilities for you as an entrepreneur, we will also inform you about this during the conversation.
+ Read more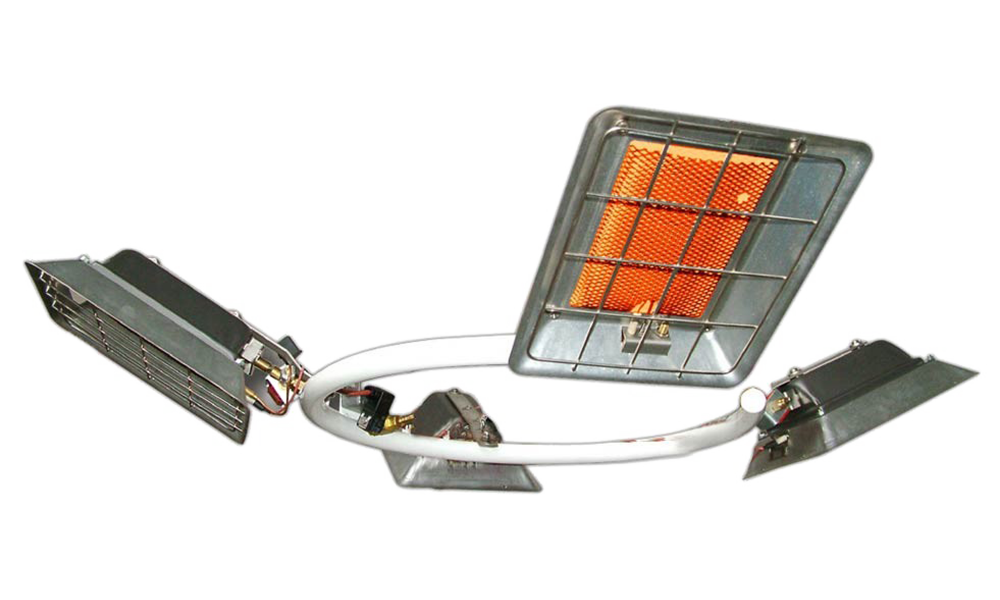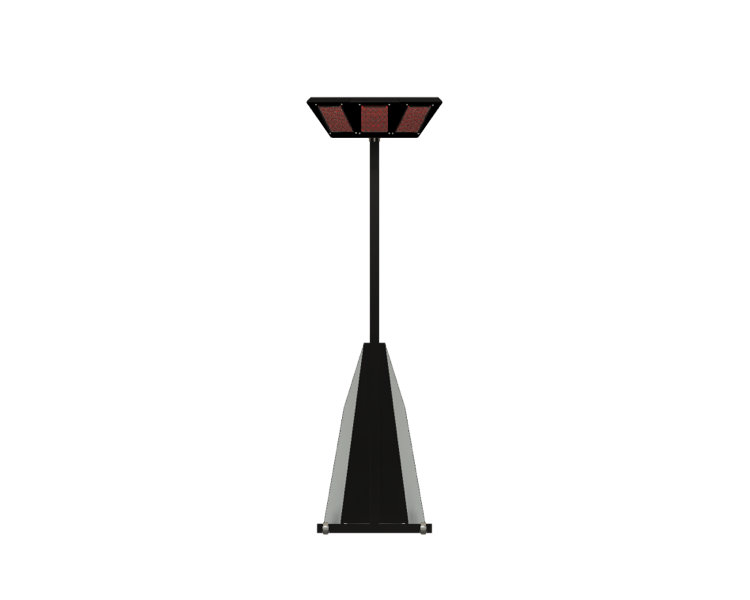 Alke Black Swan G31
Placement: Outside (patio heating)
Light type: No Glare (no light)
Power: 9,1KW